ESSENTIAL FEATURES
Compliance with FASB, GASB, and IFRS

Real estate and equipment leases
Ability to attach documents
Reporting and exporting
Error-free amortization schedules and journal entries
Anywhere and anytime access
INNOVATIVE CAPABILITIES
Policy election templates for FASB, GASB, and IFRS

Tooltips and hints through the application
Wizards for classification and lease term
Designed to collaborate with clients
Automated quantitative footnote disclosures
User interface designed for simplicity and speed
Solutions for your largest clients
LeaseCrunch includes a suite of features designed to help firms meet the needs of their most valuable clients with features and benefits including policy templates (FASB/GASB/IFRS), automated footnote disclosures (FASB/GASB/IFRS) and in-app wizards to assist with entering lease information.
LeaseCrunch addresses the biggest challenges facing firms and their clients for the new lease standard including:
Guiding clients through accounting policy designations prior to implementation.
Calculating aggregated journal entries, complex footnote disclosures and financial statement impact.
Allow for seamless input into accounting systems.
LeaseCrunch helps firms scale their resources for small clients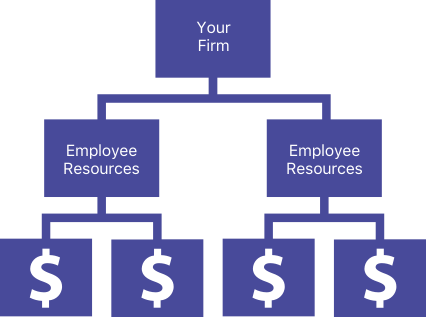 Solutions for your smallest clients
It's a common misconception that clients with one or two leases can rely on spreadsheets for the new lease standards. In reality, the complexity of the new standards will present significant demands on all clients, regardless of size. For example, companies need to make a number of policy elections, which will impact calculations. With materiality, even clients with a single office lease will require full implementation.
LeaseCrunch enables firms to serve their small clients with impressive features and capabilities, thereby automating the deliverables required by auditors saving time and money. LeaseCrunch helps auditors by connecting policy elections with the appropriate calculations, reducing confusion and ensuring accuracy.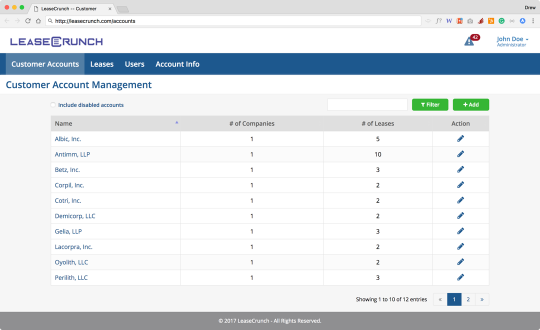 Solutions for bookkeepers
Bookkeepers will love LeaseCrunch's ability to manage all your clients in a single, easy-to-use application. LeaseCrunch includes features designed for bookkeepers with a central view of your clients, making it effortless to service all your clients from one dashboard. LeaseCrunch enables CPA firms to work independently or jointly with their clients to input new leases, close monthly financials and complete reviews/audits.
The fallacy of spreadsheets as a solution
Many firms and clients have a false impression that spreadsheets will be a viable solution for the new lease standard.
Here are some of the challenges auditors will face with spreadsheets:
Incorrect formulas and calculations
Rework from skipped policy designations prior to implementation
Variable lease expense misidentified as a lease payment
Errors in accounting for lease incentives or initial direct costs
Same amortization table utilized for both operating and capital leases
Incorrect lease term due to early termination or renewal options
Misclassification of a lease as either capital or operating
Incorrect calculation of footnote disclosures


LeaseCrunch saves hours of time and effort for auditors with features that ensure accurate and consistent adherence to the new standard across your entire client portfolio while automating the deliverables required by auditors.
Some reasons why clients and auditors would avoid spreadsheets

Spreadsheets
Optimized for fast and easy data entry


Error and worry free calculations


Automated footnote disclosures


Leasing wizards for lease classification & term


Simplified policy election templates