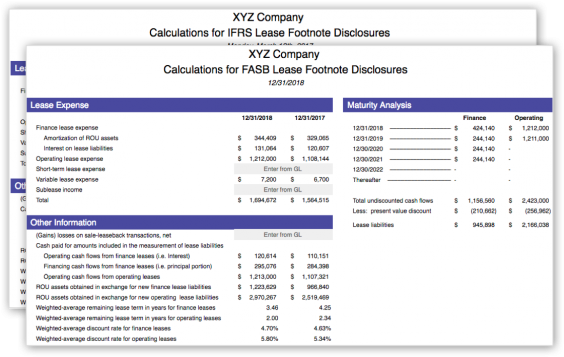 Automated quantitative footnote disclosures
The footnote disclosures are substantial in the new lease standard. LeaseCrunch helps auditors by providing them with many of the quantitative disclosures (FASB, GASB and IFRS) needed to complete the footnote, reducing the time to develop the footnote. Examples include finance lease expense (amortization and interest), operating lease expense, weighted-average remaining lease term, weighted-average discount rate and maturity analysis.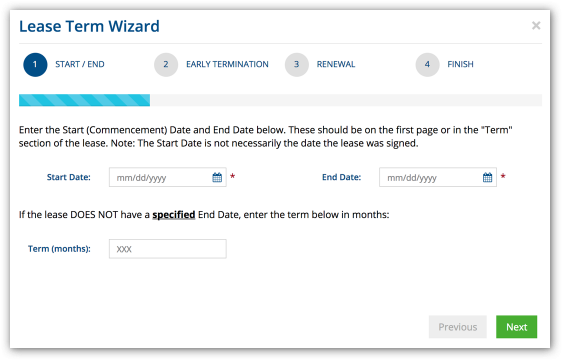 Leasing wizards for classification and lease term
Software wizards assist users when entering lease information. Wizards walk users through each step to evaluate the five criteria of lease classification as well as determining term length by capturing the subjective decisions about early termination and renewal options. Wizards can be configured to be required as part of the data entry workflow or as an optional feature available to users as a reference only when needed. The data collected by the wizards can be exported for the auditors' review.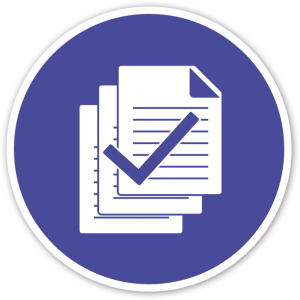 Simplified policy election templates
LeaseCrunch reduces the time it takes to make policy elections down to minutes with lease accounting policy templates for FASB, GASB and IFRS. A completed lease policy will facilitate a faster review by the auditors providing confidence in an accurate and complete implementation of the new lease standard.
The comprehensive policy template is designed to save users time and help kick-off implementation as a ready-made audit deliverable. Features include:
References to cited sections of the standard
Policy snippets
Simple checkboxes for required elections
Preselected elections based on expedience
Guidance on the advantages and disadvantages of policy elections to help clients through selections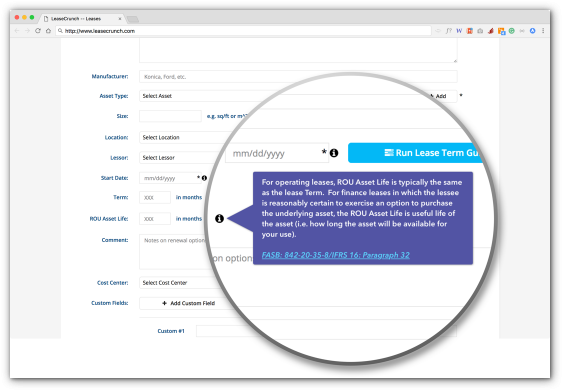 Helpful tooltips and hints
Data entry errors can slow down the auditing process increasing the time it takes to complete an audit. To boost data accuracy, LeaseCrunch includes helpful tooltips throughout the application. Each tooltip includes professionally written summary and considerations for the relevant part of the standard. Plus each tooltip includes a reference to the original and authoritative section of the standard for further information.