LeaseCrunch was specifically designed to help CPA firms and their clients simplify the new lease standard. Why choose LeaseCrunch?

Besides the many advantages of our lease accounting software, such as the ease of use, affordability, and our partnerships with CPA firms, read on to learn what sets us apart.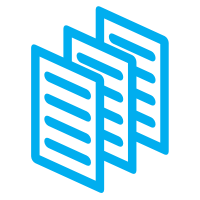 ---


The hallmark of LeaseCrunch software is its ease of use, driving the following outcomes for LeaseCrunch users:
Faster implementation




Reduced need for training because the system is intuitive and includes in-application guidance, tips, wizards, and definitions throughout




Quick entry of new leases




Greater accuracy due to simplicity of design and integrated validation checks


Reduces total cost of ownership
---

Customer success
Hear it straight from our clients: accounting professionals just like you.



I close my eyes and this
is what I picture when it comes to lease accounting software… very intuitive.



This is outstanding,




very impressive.






You just relieved a lot of my stress.







We wanted a software solution to make our life easier and someone we could lean on for help... LeaseCrunch fits the bill.



---

Industry recognition
LeaseCrunch and our CEO and co-founder Ane Ohm have been featured in and recognized by various industry publications.
LeaseCrunch recognized as a Top New Product of 2019 in Accounting Today


LeaseCrunch partners with Accounting Today to host educational webinar