By LeaseCrunch® on Nov 13, 2019 2:52:33 PM
MILWAUKEE, November 13, 2019 – LeaseCrunch, the only lease accounting software made by former CPA firm auditors for CPA firm auditors, today announced the successful completion of a System and Organization Controls (SOC) 2® Type II Audit examination.

"Our clients rightfully demand a software solution that has strong controls in place around security and calculation accuracy," said Ane Ohm, LeaseCrunch Co-Founder and CEO. "We are happy to go through the effort involved in this SOC 2 Type II examination to demonstrate our commitment to software excellence."

The examination was performed by Skoda Minotti, a leading risk advisory and compliance firm.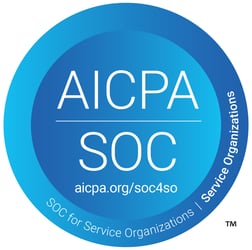 SOC 2® engagements are performed in accordance with the American Institute of Certified Public Accountants' (AICPA) AT-C 205, Reporting on Controls at a Service Organization and based on the trust service principles outlined in the AICPA Guide, Reporting on Controls at a Service Organization Relevant to Security, Availability, Processing Integrity, Confidentiality, or Privacy. The SOC 2® Type II report is performed by an independent auditing firm and is intended to provide an understanding of the service organization's suitability of the design and operating effectiveness of its internal controls.

Skoda Minotti's testing of LeaseCrunch's controls included examination of policies and procedures regarding network connectivity, firewall configurations, systems development life cycle, computer operations, logical access, data transmission, backup and disaster recovery, and other critical operational areas of their business. LeaseCrunch received a Service Auditor's Report with an unqualified opinion demonstrating that their policies, procedures, and infrastructure meet or exceed the stringent SOC 2® criteria.
About LeaseCrunch
Named by Accounting Today as one of the top new products of 2019, LeaseCrunch provides cloud-based lease accounting software for CPA firms, designed to help organizations implement the new lease accounting standards, ASC 842 and IFRS 16. Designed by CPAs, former Big 4 public accounting auditors, software development veterans and a former member of the FASB staff, the application offers an easy-to-use customer interface that delivers "audit in a box" lease accounting services, reducing the time it takes clients to prepare for an audit. LeaseCrunch allows companies to identify policy elections for the leasing standard through templates for both US GAAP and IFRS. For more information go to: www.LeaseCrunch.com
About – Skoda Minotti
Skoda Minotti is a Certified Public Accounting Firm based in Cleveland, OH offering a variety of tax, finance, and business advisory services in virtually every area of business. The Risk Advisory practice specializes in SOC Reporting, PCI DSS Compliance, HIPAA Compliance and HITRUST validation, FISMA, NIST, ISO 27001, Vulnerability and Penetration Testing, and other regulatory information security assessments. Staff in Skoda Minotti's Risk Advisory hold several industry certifications, including Certified Information Systems Auditor (CISA), Certified Information Systems Security Professional (CISSP), Qualified Security Assessor (QSA), GIAC Penetration Tester (GPEN), and GIAC Web Application Penetration Tester (GWAPT). For more information about Skoda Minotti's Risk Advisory Services, please visit skodaminotti.com/risk.
# # #
Press Contact:
John Vita
John Steven Vita Communications
John.vita@jsvcom.com
847/853-8283