By LeaseCrunch® on Jan 7, 2021 7:00:00 AM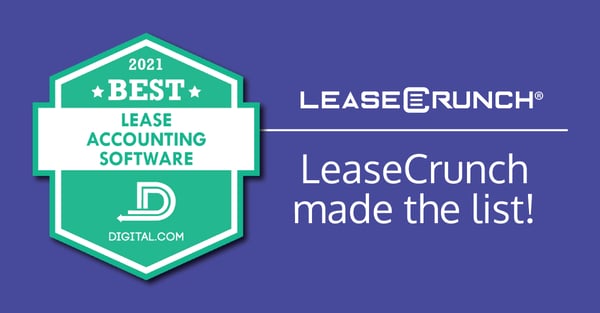 Digital.com, a leading independent review website for small business online tools, products, and services, has named LeaseCrunch to its list of the best lease accounting software of 2021. The top solutions were selected based on amortization schedules, expense management, and integrations.
"The LeaseCrunch team is honored by this recognition and is committed to providing the easiest lease accounting software on the market," said Ane Ohm, LeaseCrunch Co-Founder and CEO.
Read the full press release on why LeaseCrunch is the best lease accounting software for 2021.